InspectionXpert
Balloon & Extract Your Dimensions in One Step
Replace a manual process of ballooning and typing data which takes time and can lead to more errors. With our OCR (optical character recognition) you can place balloons on your drawing and extract data in one step.  You can customize the balloon locations, size, type, and color. 
Balloon dimensions and extract data in one step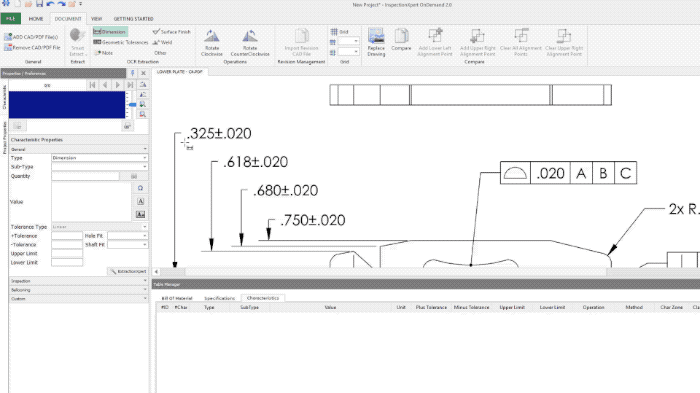 ---
Revision Control
Parts get updated all the time, with InspectionXpert it's easy to update your inspection plan.  Compare and replace revisions to your part drawing, and see exactly what's changed. 
 Compare and replace a part drawing, then update inspection plan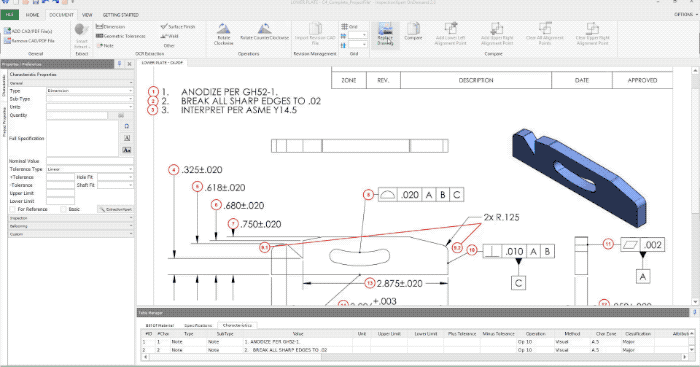 ---
Create Custom Reports 
Create inspection reports in common industry formats like AS9102 and PPAP dimensional results, as well as customized reports for all your First Article and In Process reporting requirements.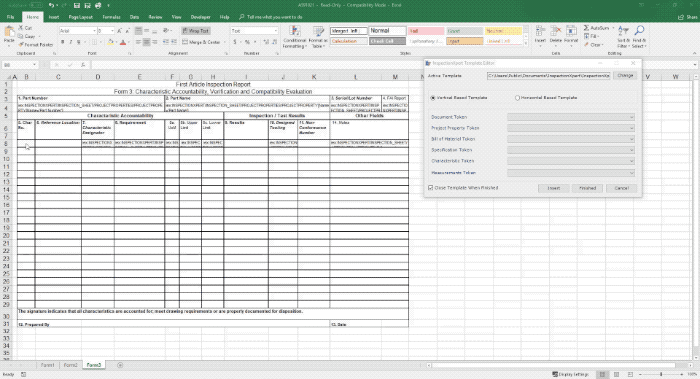 ---
Import Measurement Data
Import measurement results from your CMM, input from hand tools, or key in manually. Correlate the values to your inspection drawings, and export to your inspection report. InspectionXpert compares the expected value with the measured value and highlights results as in tolerance, out of tolerance or marginally within tolerance. Customize your marginal pass percentage to determine what will be considered marginally within tolerance.
Below is a full list of CMM software supported by InspectionXpert. Use a different CMM software? Get in touch. 
| | | |
| --- | --- | --- |
| Calypso | MeasureMax | Open Dmis |
| Camio | Metrologic | PC-DMIS |
| CMM Manager | Metrosoft CM Delimited | Polyworks |
| CSV | Metrosoft Quartis | PowerInspect |
| Faro CAM2 | MicroVu Looping | QC5000 - IK5000 |
| Geomeasure | Modus | Taurus - TDR |
| LK-CMES | OGP - Smart Scope | Taurus |
| LK-DMIS A | OGP - MeasureMind | Virtual DMIS/VDMIS |
| MCosmos |   |    |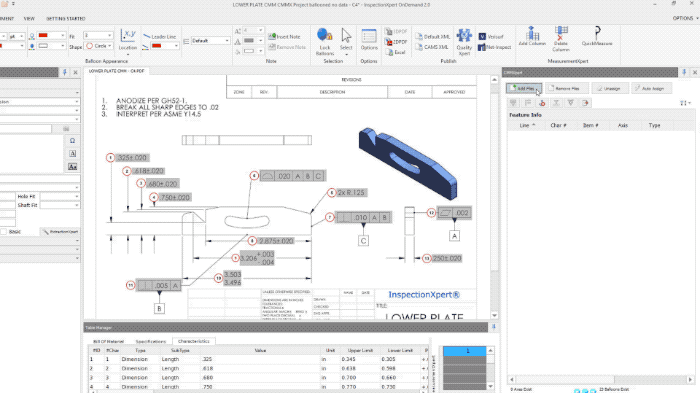 ---
Upload to Net-Inspect
Export your inspection report directly into Net-Inspect with the click of a button.
Uploading to Net-Inspect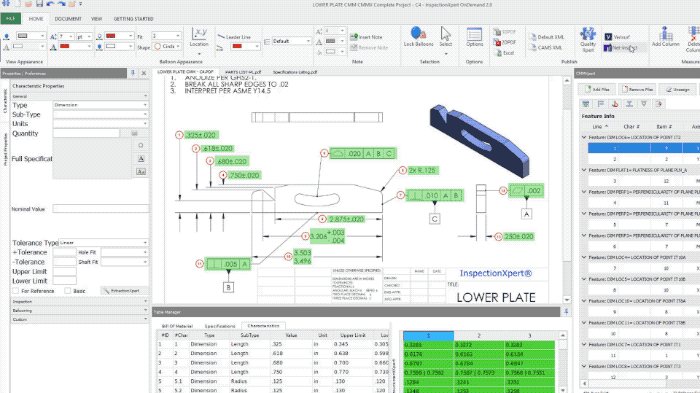 ---
CAD Support
Open and balloon a CAD drawing for your inspection plan without the purchase of an expensive CAD license. 
Supported file types: PDF/TIFF, AutoCAD, CATIA v5 and v6, NX, and Pro-E/Creo.
Balloon and extract a CAD model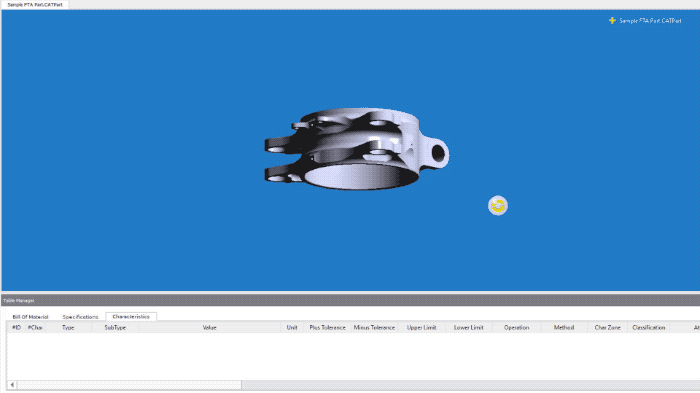 ---
Use InspectionXpert's Industry Leading QA/QC Inspection Software to: 
Quickly and accurately create inspection plans and reports
First-Article Inspections (FAI) from 3D MBD or 2D (CAD or PDF)
Full Layout Inspections
In-Process Inspections
Initial Sample Inspection Reports (ISIR)
Generate 3D PDFs from 3D CAD without a CAD license
Operation Sheets and more..